History of FAG development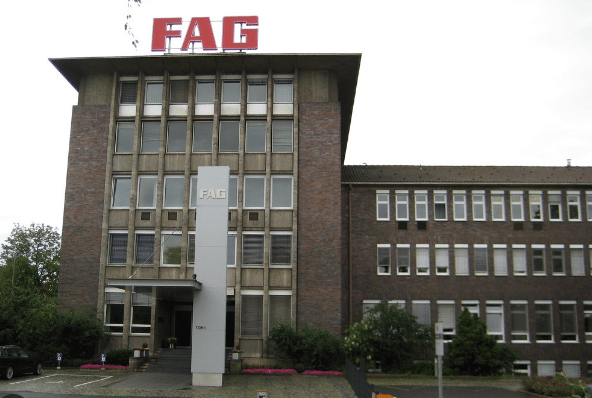 FAG bearings is a leading brand in the production of high-quality bearings for various industries worldwide. Its long history can be traced back to the early 19th century when Friedrich Fischer invented the world's first ball grinding machine. This invention paved the way for the mass production of high-precision balls, which revolutionized the bearing industry.
Fischer established his company, Fischer's Automatische Gu?stahlkugelfabrik (FAG), in Schweinfurt, Germany, in 1883, which became the birthplace of the FAG brand. FAG produced its first ball bearings in 1885, and by the turn of the century, the company had already become a leading supplier of bearings in Europe.
During World War I, FAG's expertise in bearing production was utilized to support Germany's war effort. After the war, the company continued to innovate and expand its product line, and in 1920, it introduced the world's first spherical roller bearing, which was designed to handle heavier loads than traditional ball bearings.
The 1930s saw significant growth for FAG, as the company acquired several smaller bearing manufacturers and expanded its global reach. FAG also continued to develop new bearing technologies, such as the tapered roller bearing, which was introduced in 1937 and became a crucial component of automotive and industrial machinery.
During World War II, FAG's factories were heavily damaged by bombing, but the company managed to rebuild and continued to expand its production capacity in the post-war period. In the 1960s and 1970s, FAG became a global leader in the production of rolling bearings and expanded its product line to include other industrial components, such as clutches and brakes.
In the 1990s, FAG merged with other leading European bearing manufacturers to form the Schaeffler Group, which is now one of the world's largest suppliers of rolling bearings and automotive components. Today, FAG continues to innovate and invest in new technologies to meet the changing needs of its customers in a wide range of industries, including aerospace, automotive, and heavy machinery.
In conclusion, FAG bearing has a long and storied history in the bearing industry, dating back to the invention of the ball grinding machine by Friedrich Fischer. The company's focus on innovation and quality has allowed it to become a leading supplier of bearings and other industrial components worldwide, and its commitment to excellence continues to drive its success today.
You can get competitive price from our company. More information, please browse our website:www.adyrbearing.com