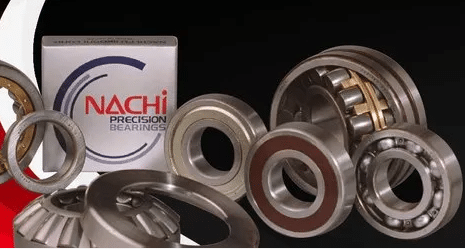 NACHI is a leading manufacturer of high-quality bearings and has been contributing to the industrial and technological advancements for decades. In this article, we will explore the innovation and research efforts of NACHI bearings and how they have been pushing the limits of bearing technology to improve performance and efficiency.
Innovation in Bearing Design:
NACHI's engineers are constantly working on improving the design of their bearings to meet the ever-increasing demands of various industries. The company has developed unique designs such as the Deep Groove Ball Bearing, Angular Contact Ball Bearing, and Spherical Roller Bearing, among others. These bearings offer higher load-carrying capacity, reduced friction, and improved reliability.
Development of Advanced Materials:
NACHI is committed to using advanced materials to develop bearings that can withstand the harshest operating conditions. The company uses high-grade steel alloys, ceramics, and polymers to manufacture bearings that can operate in high-temperature environments, corrosive atmospheres, and high-speed applications. NACHI's research team is also exploring the use of new materials such as carbon fiber and graphene to improve bearing performance and reduce weight.
Investment in Advanced Manufacturing:
NACHI's manufacturing facilities are equipped with state-of-the-art machinery and automation systems to ensure the highest quality standards. The company has invested heavily in robotics, artificial intelligence, and big data analysis to optimize production processes and reduce lead times. This enables NACHI to manufacture custom bearings with high precision and consistency.
Collaboration with Industry Partners:
NACHI collaborates with various industries and research institutions to develop new applications and improve existing products. The company works closely with customers to understand their needs and provide customized solutions. NACHI's research team also works with universities and research institutions to explore new technologies and develop innovative solutions for the future.
Conclusion:
NACHI's commitment to innovation and research has helped the company stay at the forefront of bearing technology. Through the development of advanced materials, innovative designs, and investment in advanced manufacturing, NACHI has been able to provide high-quality bearings that meet the demands of various industries. The company's collaboration with industry partners and research institutions ensures that it stays ahead of the curve and continues to push the boundaries of bearing technology.
You can get competitive price for Nachi Bearing from our company. More information, please visit our website:www.adyrbearing.com
| | |
| --- | --- |
| NACHI ROLLING BEARING | 100% STOCK |
| NACHI BALL BEARING | 100% STOCK |
| NACHI SUPER PRECISON BEARING | 100% STOCK |
| NACHI THRUST BEARING | 100% STOCK |
| NACHI ANGULAR CONTACT THRUST BEARING | 100% STOCK |