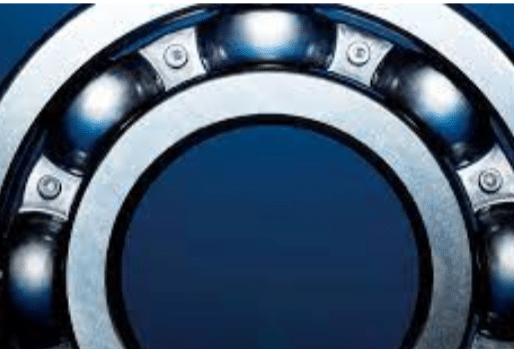 Introduction:
KOYO Bearings is a leading manufacturer known for its commitment to delivering high-quality bearings that enable high-speed rotation with precision control. With their advanced engineering and innovative designs, KOYO Bearings ensures that their bearings can handle the demands of high-speed applications while maintaining precise control. By offering reliable performance and exceptional accuracy, KOYO Bearings provides a trusted solution for industries that require precise control and efficient operation.
Precision Engineering:
At the core of every KOYO bearing is precision engineering. The design and manufacturing processes employed by KOYO Bearings are focused on achieving optimal performance at high speeds. Utilizing advanced technologies and industry-leading expertise, KOYO Bearings creates bearings with precise geometries and tight tolerances to minimize rotational variations and ensure consistent and accurate control.
High-Speed Capability:
KOYO Bearings is dedicated to meeting the needs of industries that operate at high speeds. Whether it's in machine tools, robotics, or automotive applications, their bearings are engineered to withstand the demands of rapid rotation. By employing advanced materials and innovative design techniques, KOYO Bearings minimizes friction and heat generation, enabling smooth and reliable operation even at high rotational speeds.
Exceptional Accuracy:
Precision control is essential in many industrial processes, and KOYO Bearings understands the importance of accuracy. Their bearings are meticulously crafted to deliver exceptional precision and control, allowing for smooth and stable operation even in the most critical applications. The combination of high-quality materials, advanced manufacturing techniques, and stringent quality control measures ensures that KOYO Bearings provides bearings that meet the highest standards of accuracy.
Reduced Vibration and Noise:
High-speed rotation often comes with challenges such as vibration and noise. However, KOYO Bearings addresses these issues through their innovative design features. By incorporating advanced technologies, such as optimized internal geometries and precision-balanced components, KOYO Bearings minimizes vibration and noise levels during operation. This not only improves the overall performance of the equipment but also enhances operator comfort and safety.
Reliable Performance:
KOYO Bearings' commitment to high-speed rotation and precision control translates into reliable performance. Industries that rely on KOYO Bearings can have confidence in the durability and longevity of their equipment. The superior design and engineering ensure that the bearings can withstand the rigors of high-speed applications while maintaining precise control over rotational movements.
Conclusion:
KOYO Bearings is the go-to choice for industries that demand high-speed rotation with precision control. Their dedication to precision engineering, advanced technologies, and exceptional accuracy sets them apart as a trusted provider of bearings for high-speed applications. With reduced vibration, low noise levels, and reliable performance, KOYO Bearings enables industries to achieve efficient and precise operation. By choosing KOYO Bearings, customers can be confident in their ability to meet the challenges of high-speed applications while ensuring precise control over their processes.