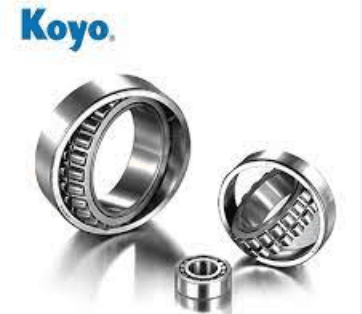 Introduction:
When it comes to choosing bearings for industrial applications, having access to professional support and comprehensive solutions is crucial. KOYO Bearings understands the importance of providing not only high-quality products but also expert guidance and tailored solutions. With their commitment to customer satisfaction and extensive industry expertise, KOYO Bearings offers professional support that ensures optimal performance and efficiency.
Expert Technical Guidance:
KOYO Bearings boasts a team of highly skilled and experienced technical experts who are dedicated to providing comprehensive support. They possess in-depth knowledge of bearing applications across various industries and can offer valuable guidance throughout the selection and implementation process. From understanding specific requirements to recommending the most suitable bearing solutions, KOYO's technical team ensures that customers receive expert advice for their unique challenges.
Customized Solutions:
KOYO Bearings recognizes that each industry and application has its own unique demands. That's why they offer customized solutions tailored to specific requirements. By closely collaborating with customers and understanding their needs, KOYO Bearings can develop and deliver bearings that are specifically designed to optimize performance and efficiency in their applications. This personalized approach ensures that customers receive the most suitable and effective bearing solutions.
Application Engineering Support:
KOYO Bearings provides application engineering support to help customers achieve the best results in their operations. Their team of application engineers works closely with customers to analyze their specific application challenges and develop tailored solutions. By leveraging their expertise, these engineers can identify potential issues, optimize bearing performance, and enhance overall system efficiency. With KOYO's application engineering support, customers can confidently overcome technical hurdles and achieve optimal results.
Training and Education Programs:
To further enhance their professional support, KOYO Bearings offers training and education programs. These programs aim to empower customers with the knowledge and skills necessary to optimize bearing performance, troubleshoot issues, and maximize the lifespan of their equipment. By investing in customer education, KOYO Bearings ensures that their customers have the necessary resources to make informed decisions and achieve long-term success.
Collaborative Partnerships:
KOYO Bearings believes in building collaborative partnerships with their customers. They strive to establish long-term relationships based on trust, reliability, and mutual success. By understanding the unique needs and challenges of their customers, KOYO Bearings can develop sustainable solutions that address specific pain points. Through open communication and ongoing collaboration, they work hand in hand with their customers to continuously improve and refine their offerings.
Continuous Improvement:
KOYO Bearings is committed to continuous improvement in all aspects of their business. They actively gather feedback from customers and incorporate it into their product development and service processes. By continuously seeking ways to enhance their offerings, KOYO Bearings ensures that they remain at the forefront of industry advancements. This dedication to continuous improvement enables them to consistently provide professional support that meets the evolving needs of their customers.
Conclusion:
KOYO Bearings' commitment to professional support sets them apart as a trusted partner for industries seeking comprehensive bearing solutions. With their expert technical guidance, customized solutions, and application engineering support, they ensure that customers receive the most suitable and effective bearing solutions for their applications. By offering training and education programs, they empower customers with the knowledge to optimize performance and extend equipment lifespan. Through collaborative partnerships and a focus on continuous improvement, KOYO Bearings demonstrates their dedication to customer success and satisfaction.