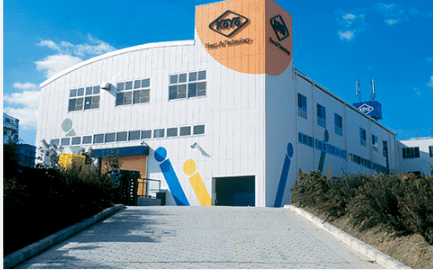 Introduction:
In the world of industrial machinery, reliability and durability are crucial factors when selecting components. When it comes to bearings, KOYO has established itself as the benchmark for excellence. With an unwavering focus on quality, KOYO Bearings have earned a reputation for delivering exceptional reliability and durability in various applications, making them the preferred choice for professionals worldwide.
Unparalleled Reliability:
KOYO Bearings are renowned for their unparalleled reliability. These bearings are meticulously designed and manufactured to withstand demanding operating conditions, ensuring uninterrupted performance even in the harshest environments. From heavy loads and high speeds to extreme temperatures, KOYO Bearings consistently deliver the reliability required for critical industrial applications.
Quality Manufacturing:
The manufacturing process of KOYO Bearings adheres to the highest standards of quality. Advanced technologies and precision engineering techniques are employed to produce bearings that meet and exceed industry requirements. From the selection of premium materials to the rigorous quality control measures, every aspect of the manufacturing process is carefully executed to ensure consistent performance and reliability.
Stringent Testing:
KOYO Bearings undergo stringent testing procedures to ensure their reliability and durability. Rigorous performance tests, including load testing, speed testing, and endurance testing, are conducted to evaluate the bearings' ability to withstand real-world operating conditions. Additionally, thorough inspections are performed to identify any potential defects or deviations from the strict quality standards set by KOYO.
Extended Service Life:
Durability is a hallmark of KOYO Bearings. These bearings are engineered to have an extended service life, minimizing the need for frequent replacements and reducing downtime. The use of high-quality materials, combined with advanced design features, enhances the bearings' resistance to wear, fatigue, and corrosion, ensuring optimal performance over an extended period.
Application Versatility:
KOYO Bearings are versatile and suitable for a wide range of applications. Whether it's automotive, aerospace, industrial machinery, or renewable energy systems, KOYO offers a comprehensive portfolio of bearings designed to meet the diverse needs of different industries. With their exceptional reliability and durability, KOYO Bearings provide the foundation for efficient and dependable operation in countless applications.
Customer Support and Technical Expertise:
KOYO is committed to providing excellent customer support and technical expertise. Their team of knowledgeable professionals is readily available to assist customers in selecting the right bearings for their specific requirements. From product recommendations to troubleshooting assistance, KOYO's customer support ensures that customers can maximize the performance and longevity of their machinery.
Conclusion:
When it comes to reliability and durability, KOYO Bearings set the benchmark in the industry. Their unwavering commitment to quality, rigorous testing procedures, and continuous innovation make KOYO Bearings the preferred choice for professionals worldwide. With a focus on delivering exceptional performance and extended service life, KOYO Bearings provide the reliability and durability required for critical industrial applications. Trust in KOYO Bearings to ensure the smooth and efficient operation of your machinery, setting new standards for reliability and durability in the world of bearings.