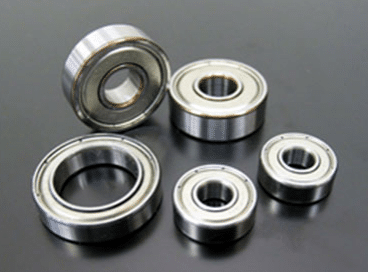 NSK is a leading manufacturer of bearings for various industries. Proper maintenance and care of NSK bearings are essential for maximizing their lifespan and preventing premature failure. In this article, we will discuss some of the most important maintenance and care methods for NSK bearings.
Lubrication
Proper lubrication is crucial for the optimal performance of NSK bearings. Lubrication reduces friction and wear between the bearing components, which in turn minimizes heat generation and prevents premature failure. NSK recommends using high-quality lubricants that are compatible with the bearing material and the operating conditions. The recommended lubrication interval and quantity vary depending on the application and operating conditions. It is important to follow the manufacturer's guidelines for lubrication.
Inspection
Regular inspection of NSK bearings can help detect early signs of damage or wear. The inspection should include checking for signs of corrosion, pitting, cracking, and abnormal wear. NSK recommends inspecting the bearings at least once a year or more frequently if the application involves heavy loads, high speeds, or harsh operating conditions.
Handling
Proper handling of NSK bearings is critical for preventing damage during installation, storage, and transportation. The bearings should be stored in a clean, dry, and vibration-free environment. They should be handled with clean hands or gloves to prevent contamination by dirt or oil. NSK recommends using appropriate tools and equipment for installation to prevent damage to the bearings and their components.
Mounting
Improper mounting of NSK bearings can cause damage to the bearings and their components. NSK recommends following the correct mounting procedures and using appropriate mounting tools and equipment. The mounting surfaces should be clean and free from burrs or debris. The bearing should be installed with the correct fit and clearance to ensure proper operation.
Temperature Control
The operating temperature of NSK bearings is critical for their performance and lifespan. Excessive heat can cause premature failure, while low temperatures can cause the lubricant to thicken and increase friction. NSK recommends monitoring the operating temperature and maintaining it within the recommended range.
In conclusion, proper maintenance and care of NSK bearings are essential for their optimal performance and long lifespan. Regular lubrication, inspection, handling, mounting, and temperature control are some of the most important methods for ensuring the proper operation of NSK bearings. Following the manufacturer's guidelines and recommendations can help prevent premature failure and reduce downtime in the long run.
You can get competitive price from our company. More information, please visit our website:www.adyrbearing.com
| | |
| --- | --- |
| NSK ROLLING BEARING | 5% discount |
| NSK NEEDLE ROLLER THRUST BEARINGS | 5% discount |
| NSK CYLIINDRICAL ROLLER BEARINGS | 5% discount |
| NSK TAPERED ROLLER BEARIN | 5% discount |
| NSK SPHERICAL ROLLER BEARINGS | 5% discount |