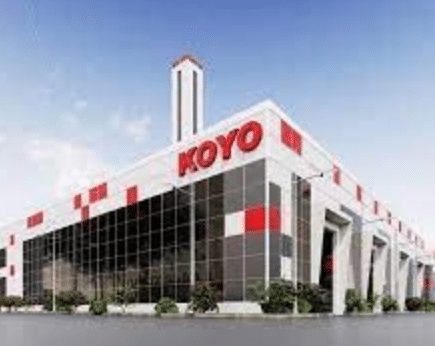 KOYO is a well-known brand in the bearing industry, providing high-quality bearings for various applications. However, when working with KOYO bearings, safety should be a top priority to ensure the protection of personnel and equipment. This article will discuss some safety considerations when using KOYO bearings.
Proper Installation
Proper installation of KOYO bearings is crucial for their safe and efficient operation. Before installation, ensure that the bearings are clean, free from damage and contamination. Proper tools, such as a press or puller, should be used to avoid damaging the bearing or shaft during installation. Also, be sure to follow the recommended torque specifications for the bearing locknuts and mounting bolts.
Handling and Storage
When handling KOYO bearings, they should be treated with care to avoid damage or contamination. Always use clean gloves and handling equipment when touching bearings to avoid transferring dirt, grease, or oils. Proper storage is also essential to avoid damage and contamination. Bearings should be stored in their original packaging, in a dry and clean environment, and away from direct sunlight.
Lubrication
Lubrication is necessary for the safe and efficient operation of KOYO bearings. Follow the manufacturer's recommended lubrication specifications to ensure proper lubrication of the bearing. Over-lubrication or under-lubrication can lead to bearing failure and increased risk of injury.
Inspections and Maintenance
Regular inspections and maintenance of KOYO bearings are necessary to ensure their safe and efficient operation. Inspect the bearings for signs of damage, such as cracks, wear, or corrosion. Also, monitor the bearing temperature and noise levels during operation. If any abnormal signs are detected, the bearing should be replaced immediately.
Protective Equipment
When working with KOYO bearings, proper protective equipment should be worn to protect personnel and equipment from potential hazards. Safety glasses, gloves, and other protective equipment should be used when installing or inspecting bearings.
In conclusion, safety should always be a top priority when working with KOYO bearings. Proper installation, handling, storage, lubrication, inspections, and maintenance are necessary to ensure their safe and efficient operation. By following these safety considerations, you can reduce the risk of injury and equipment failure while working with KOYO bearings.
You can get competitive price for KOYO Bearing from our company. More information, please visit our website:www.adyrbearing.com
| | |
| --- | --- |
| KOYO ROLLING BEARING | 100% STOCK |
| KOYO BALL BEARING | 100% STOCK |
| KOYO SUPER PRECISON BEARING | 100% STOCK |
| KOYO THRUST BEARING | 100% STOCK |
| KOYO ANGULAR CONTACT THRUST BEARING | 100% STOCK |