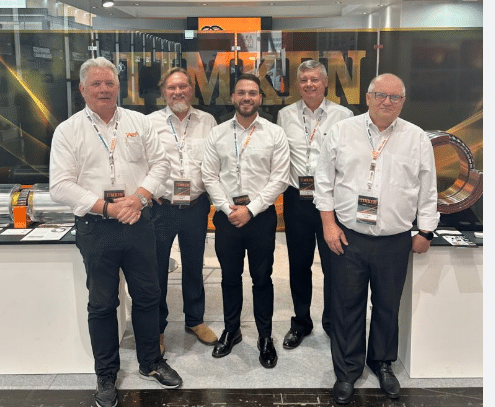 Introduction:
TIMKEN and SKF are both prominent names in the bearing industry, known for their commitment to delivering high-quality products. As users, customers' preferences and satisfaction play a crucial role in determining the popularity of these brands. This article aims to explore the factors contributing to the popularity of TIMKEN bearings and SKF bearings among users, considering aspects such as product quality, customer service, technical support, brand reputation, and market presence.
Product Quality and Performance:
a. TIMKEN Bearings:
TIMKEN has built a strong reputation for manufacturing durable and reliable bearings, especially in heavy-duty industrial applications. The brand's emphasis on using premium-grade materials, precision engineering, and specialized heat treatment ensures that their bearings deliver consistent performance under demanding conditions.
b. SKF Bearings:
Likewise, SKF is renowned for producing high-quality bearings, with a particular focus on precision engineering and hybrid bearing technology. Their bearings are preferred in industries where high-speed performance, precision, and low friction are critical.
Customer Service and Technical Support:
a. TIMKEN Bearings:
TIMKEN prides itself on offering exceptional customer service and technical support. Their global network of distributors and authorized service centers ensures that customers have access to timely assistance, genuine parts, and expert advice.
b. SKF Bearings:
Similarly, SKF's extensive global presence allows them to provide reliable customer service and technical support. Their dedicated teams of experts assist customers in selecting the right bearings for their applications and offer after-sales support.
Brand Reputation:
a. TIMKEN Bearings:
TIMKEN has established a solid reputation for its reliable and durable bearings, especially in heavy industries like mining, construction, and agriculture. The brand's long history and consistent performance have contributed to its positive image among users.
b. SKF Bearings:
SKF's reputation is built on precision engineering, innovative technologies, and a focus on advanced solutions for various industries. Their brand is highly regarded in sectors such as automotive, aerospace, and renewable energy.
Market Presence:
a. TIMKEN Bearings:
TIMKEN has a strong presence in various global markets, serving industries in North America, Europe, Asia, and beyond. Their bearings are widely used in a diverse range of applications, contributing to their popularity among users worldwide.
b. SKF Bearings:
SKF also enjoys a robust market presence, with a global reach that covers a wide range of industries and applications. Their bearings are widely recognized and used by customers worldwide.
Customer Feedback:
Both TIMKEN and SKF receive positive feedback from users who appreciate the performance, reliability, and longevity of their bearings. Satisfied customers often share their positive experiences, contributing to the popularity of both brands.
Conclusion:
In conclusion, both TIMKEN and SKF are highly popular bearing brands among users, each with its unique strengths and advantages. TIMKEN's bearings are well-regarded for their durability and performance in heavy-duty applications, making them a preferred choice for industries with demanding conditions. On the other hand, SKF's focus on precision engineering, hybrid bearing technology, and innovative solutions has positioned them as leaders in high-speed and precision applications.
The popularity of each brand depends on the specific needs and preferences of the users and the industrial sector they serve. The decision between TIMKEN and SKF bearings ultimately depends on factors such as the application requirements, load capacity, speed, precision, and operating conditions. Considering customer feedback, consulting with bearing experts, and evaluating real-world performance data will empower users to make informed decisions that lead to enhanced machinery performance, extended bearing life, and improved overall efficiency.