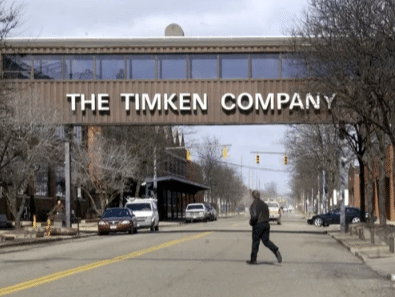 Introduction:
Selecting the right bearing size is crucial for achieving optimal machinery performance. Both TIMKEN and SKF are leading manufacturers in the bearing industry, known for their high-quality products. However, the availability of various bearing sizes is a critical factor for meeting diverse application requirements. This article aims to conduct a comprehensive comparison of the range of bearing sizes offered by TIMKEN and SKF. By evaluating their bearing catalogs, product diversity, customization options, and feedback from users, we will determine which brand provides a wider variety of bearing sizes, catering to a broader range of industrial applications.
Bearing Catalogs and Product Diversity:
a. TIMKEN Bearings:
TIMKEN offers an extensive bearing catalog with a wide range of sizes and configurations. Their comprehensive product lineup covers various types, including ball bearings, tapered roller bearings, cylindrical roller bearings, spherical roller bearings, and more. This diverse selection allows customers to find suitable bearings for almost any application.
b. SKF Bearings:
Similarly, SKF boasts a vast array of bearing sizes and types in their product portfolio. Their catalog includes deep groove ball bearings, angular contact ball bearings, spherical roller bearings, cylindrical roller bearings, and specialized bearings for specific industries. The range of sizes provided by SKF caters to various industrial needs.
Customization Options:
a. TIMKEN Bearings:
TIMKEN offers custom bearing solutions for unique application requirements. They collaborate with customers to develop tailor-made bearings, optimizing size, load capacity, and performance for specific applications. This flexibility further expands their available range of bearing sizes.
b. SKF Bearings:
SKF also offers customization options, working closely with customers to create application-specific bearing solutions. Their engineering expertise allows for the development of non-standard bearing sizes to accommodate specific needs.
User Feedback and Market Presence:
a. TIMKEN Bearings:
TIMKEN's extensive presence in the industrial market has garnered positive feedback from users. Customers appreciate the wide range of bearing sizes available, enabling them to find suitable bearings for various applications.
b. SKF Bearings:
Similarly, SKF's reputation in the market reflects their commitment to meeting diverse customer needs. Their broad range of bearing sizes has been well-received by users across industries.
Specialized Industries:
a. TIMKEN Bearings:
TIMKEN's bearings find applications in numerous industries, including automotive, aerospace, agriculture, and heavy machinery. Their diverse range of bearing sizes ensures compatibility with a wide range of equipment.
b. SKF Bearings:
Likewise, SKF bearings serve various industries, such as power generation, mining, railways, and marine. Their wide selection of bearing sizes allows customers to choose bearings that align with their unique industrial requirements.
Conclusion:
In conclusion, both TIMKEN and SKF offer a comprehensive range of bearing sizes to cater to diverse industrial applications. TIMKEN's extensive bearing catalog, coupled with their custom solutions, provides a wide variety of sizes suitable for various machinery and equipment. Similarly, SKF's diverse product lineup and customization options ensure they can meet the specific needs of different industries.
The selection between TIMKEN and SKF bearings concerning a wider range of bearing sizes will depend on specific application requirements, load capacity, rotational speeds, and operating conditions. Evaluating the bearing catalogs, consulting with bearing experts, and considering customer feedback will empower users to make informed decisions, ensuring optimal machinery performance, reduced downtime, and enhanced efficiency across various industries.