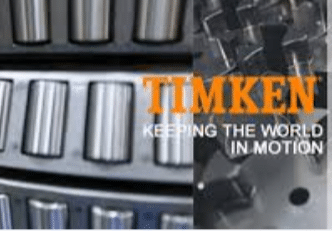 Introduction:
Lubrication is a critical aspect of bearing performance, as it directly impacts the reduction of friction, wear, and heat generation. TIMKEN and SKF are renowned manufacturers of high-quality bearings, each offering unique lubrication features to optimize their performance. This article aims to provide a comprehensive comparison of the lubrication characteristics of TIMKEN bearings and SKF bearings. By analyzing their lubrication designs, lubricant options, and real-world performance, we will determine which brand holds the advantage in providing superior lubrication capabilities.
Lubrication Designs:
a. TIMKEN Bearings:
TIMKEN bearings feature various lubrication designs, including open bearings for manual lubrication and sealed or shielded bearings for pre-greased options. Their open bearing designs offer the flexibility of using different types of lubricants to suit specific application requirements.
b. SKF Bearings:
SKF offers a wide range of lubrication options, including open, shielded, and sealed bearings, each optimized for different conditions. SKF's sealed bearings are pre-lubricated and sealed with a protective cover to retain the lubricant and keep contaminants out.
Lubricant Options:
a. TIMKEN Bearings:
TIMKEN provides a broad selection of lubricant options, including grease and oil, to meet diverse application needs. Their bearings can be relubricated with various types of grease or oil, allowing users to tailor the lubricant to specific environmental demands.
b. SKF Bearings:
Similarly, SKF offers various lubricant options, such as grease, oil, and solid lubricants like SKF Solid Oil. SKF Solid Oil is a polymer matrix that provides continuous lubrication and extends bearing life, making it a preferred choice for applications requiring minimal maintenance.
Real-World Performance:
a. TIMKEN Bearings:
TIMKEN bearings have demonstrated excellent real-world performance with different lubricant options. Their design flexibility allows users to select the most suitable lubricant, resulting in reduced friction and wear, ultimately contributing to longer bearing life.
b. SKF Bearings:
SKF bearings have also shown impressive real-world performance with their diverse lubricant choices. SKF's pre-lubricated sealed bearings provide consistent performance and minimal maintenance requirements, making them ideal for various industries.
Specialty Lubrication Solutions:
a. TIMKEN Bearings:
TIMKEN offers specialty lubrication solutions, such as their Timken Lubricants Portfolio, designed for specific industries and applications. These specialty lubricants provide enhanced performance, corrosion protection, and extended service life.
b. SKF Bearings:
SKF is known for its advanced lubrication solutions, including lubricators, automatic lubrication systems, and SKF LubeSelect software. These tools aid in selecting the right lubricant and lubrication method for optimal bearing performance.
Long-Term Lubrication Stability:
a. TIMKEN Bearings:
TIMKEN bearings, with their flexible lubrication options, provide long-term lubrication stability. Proper lubrication maintenance can result in reduced wear and prolong the bearing's life in a wide range of applications.
b. SKF Bearings:
SKF's sealed bearings, particularly those using SKF Solid Oil, offer exceptional long-term lubrication stability, preventing the loss of lubricant and keeping contaminants at bay. This contributes to extended bearing life and reduced maintenance intervals.
Conclusion:
In conclusion, both TIMKEN and SKF offer high-quality bearings with versatile lubrication features to suit various application needs. TIMKEN's design flexibility allows users to select different lubricant options, enhancing their ability to tailor the lubrication to specific operating conditions. On the other hand, SKF's extensive lubrication solutions, including SKF Solid Oil and advanced lubrication systems, provide long-term stability and minimize maintenance requirements.
The selection between TIMKEN and SKF bearings for lubrication characteristics will depend on specific application requirements, operating conditions, and maintenance preferences. Considering real-world performance, consulting with bearing experts, and evaluating customer feedback will empower users to make informed decisions, ensuring optimal bearing performance, reduced friction, and extended bearing life.