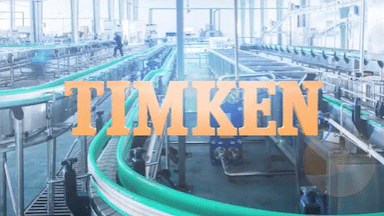 TIMKEN is a well-known American brand that produces bearings, mechanical power transmission components, and similar products. The brand has a strong reputation in the global market for its quality products and innovative solutions. This article aims to provide an understanding of the market share of TIMKEN bearings and the factors that contribute to its success.
Market Share of TIMKEN Bearings
TIMKEN has been in the market for over a century and has established a strong presence worldwide. According to recent market research, the global market for bearings is projected to grow significantly in the coming years, and TIMKEN is expected to maintain its leading position in the market. The brand's market share varies by region and product segment, but it consistently ranks among the top players in the industry.
In the North American market, TIMKEN holds a significant market share in the bearing industry, with a strong presence in the automotive, aerospace, and industrial sectors. The brand is also expanding its operations in the Asia-Pacific region, where the market for bearings is growing rapidly. The company has invested heavily in its manufacturing facilities in China and India to cater to the local demand.
Factors Contributing to TIMKEN's Success
The success of TIMKEN can be attributed to several factors, including its focus on innovation, quality, and customer satisfaction. The company invests heavily in research and development to create new products that meet the evolving needs of customers. Additionally, TIMKEN has a strong quality management system that ensures its products meet or exceed industry standards.
Another key factor contributing to TIMKEN's success is its customer-centric approach. The brand has a strong reputation for providing excellent customer service, with a global network of sales and support teams that work closely with customers to understand their needs and provide tailored solutions. This approach has helped the brand build long-term relationships with customers and establish a strong brand image in the market.
Conclusion
In conclusion, TIMKEN is a leading brand in the global market for bearings, with a strong market share and a reputation for quality, innovation, and customer service. The brand's success can be attributed to its focus on research and development, quality management, and customer-centric approach. As the demand for bearings continues to grow, TIMKEN is well-positioned to maintain its leading position in the market and continue to deliver innovative solutions to customers worldwide.
You can get competitive price of TIMKEN bearing from our company. More information, please visit our website:www.adyrbearing.com
| | |
| --- | --- |
| TIMKEN ROLLING BEARING | 100% stock |
| TIMKEN BALL BEARING | 100% stock |
| TIMKEN THRUST BEARING | 100% stock |
| TIMKEN TAPERED ROLLER BEARING | 100% stock |
| TIMKEN SPHERICAL ROLLER BEARINGS | 100% stock |