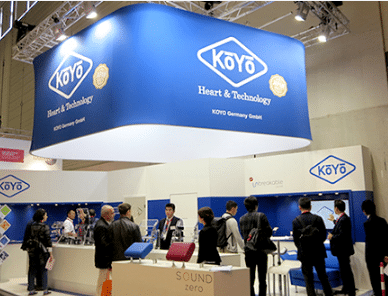 Introduction:
In industries where high-speed machinery is essential, precision and accuracy are critical factors for achieving optimal performance. KOYO Bearings have earned a reputation for their ability to withstand high-speed rotation while ensuring exceptional precision. With their advanced design, superior materials, and rigorous manufacturing processes, KOYO Bearings provide industries with reliable solutions that deliver precise and accurate results even at elevated speeds.
Advanced Engineering for High-Speed Performance:
KOYO Bearings are engineered to excel in high-speed applications. Through extensive research and development, KOYO has perfected their bearing design to minimize friction, reduce heat generation, and optimize performance at elevated rotational speeds. The advanced engineering principles applied to KOYO Bearings result in smooth and efficient operations, allowing machinery to operate at peak performance without compromising precision.
Superior Material Selection:
To meet the demands of high-speed rotation, KOYO Bearings are manufactured using premium materials that offer exceptional strength, durability, and heat resistance. The careful selection of materials, such as high-grade steel and advanced alloys, ensures that KOYO Bearings can withstand the forces exerted during high-speed operation while maintaining dimensional stability and accuracy. The superior material properties contribute to the longevity and reliability of the bearings, enabling them to deliver consistent performance under challenging conditions.
Precision and Accuracy:
KOYO Bearings are renowned for their ability to maintain precise and accurate performance, even at high rotational speeds. The stringent manufacturing processes employed by KOYO, including advanced machining techniques and rigorous quality control, guarantee the dimensional accuracy and tight tolerances required for precise motion control. This precision ensures that machinery can deliver accurate results, whether it's in CNC machining, robotics, or high-speed manufacturing processes.
Reduced Friction and Heat Generation:
High-speed rotation can generate significant friction and heat, which can adversely affect bearing performance and lead to premature failure. KOYO Bearings are designed with low-friction seals and specialized lubrication systems to minimize heat buildup and reduce friction. This reduces energy loss, prevents overheating, and extends the service life of the bearings. By maintaining optimal operating temperatures, KOYO Bearings deliver consistent performance and ensure long-term reliability.
Application-Specific Solutions:
KOYO understands that different industries have unique requirements when it comes to high-speed applications. Therefore, they provide application-specific solutions tailored to meet specific needs. KOYO's technical experts work closely with customers to understand their challenges and recommend the most suitable high-speed bearing solutions. This collaborative approach ensures that industries can achieve optimal precision and performance in their specific applications.
Comprehensive Support and Expertise:
KOYO is dedicated to providing comprehensive support to customers utilizing their high-speed bearings. From initial design consultation to ongoing technical support, KOYO's team of experts offers guidance and expertise at every stage. Whether it's selecting the appropriate bearing type, optimizing lubrication, or troubleshooting issues, customers can rely on KOYO's extensive knowledge and support network to ensure the successful implementation of high-speed applications.
Conclusion:
KOYO Bearings have proven their ability to deliver precision and accuracy in high-speed applications. With their advanced engineering, superior materials, and commitment to quality, KOYO Bearings provide industries with reliable solutions that can withstand high rotational speeds while ensuring precise and accurate performance. The reduced friction, heat resistance, and application-specific solutions further enhance their appeal. When it comes to high-speed rotation and precision assurance, KOYO Bearings stand as the trusted choice for industries seeking superior performance, durability, and accuracy.