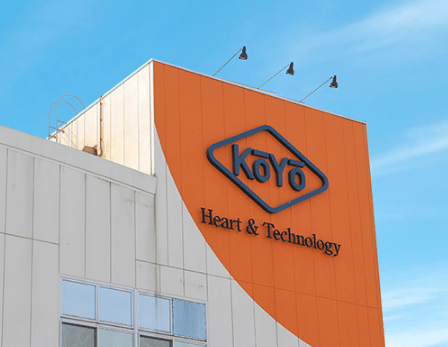 Introduction:
In the world of industrial machinery, noise reduction is a key consideration for optimizing working environments and ensuring operator comfort. KOYO Bearings have gained recognition for their low-noise design, delivering quiet and efficient operations. With their advanced engineering and innovative features, KOYO Bearings provide industries with a solution that minimizes noise levels while maintaining excellent performance.
Noise Reduction Technology:
KOYO Bearings incorporate cutting-edge noise reduction technology that significantly reduces noise levels during operation. By utilizing advanced materials, precise manufacturing techniques, and optimized internal geometries, KOYO engineers have successfully minimized friction and vibration, resulting in quieter bearing performance. This focus on noise reduction enhances the overall working environment and contributes to a more pleasant and productive atmosphere.
Improved Operator Comfort:
In industries where machinery is operated for extended periods, such as manufacturing plants or construction sites, operator comfort is of utmost importance. Excessive noise can cause fatigue, stress, and even hearing damage. KOYO Bearings' low-noise design helps create a quieter working environment, reducing the impact of noise on operators. The improved comfort and reduced noise levels result in increased productivity, enhanced concentration, and a healthier workplace.
Quiet Operations in Sensitive Applications:
Certain industries, such as medical equipment, precision instruments, and audio systems, demand ultra-low noise levels to ensure optimal performance. KOYO Bearings meet these requirements by offering specialized low-noise variants specifically designed for sensitive applications. These bearings provide exceptionally quiet operations, allowing precise measurements, accurate recordings, and high-fidelity sound reproduction without any interference from bearing noise.
Optimized Lubrication:
Effective lubrication plays a crucial role in noise reduction and ensuring smooth bearing operation. KOYO Bearings are designed to work seamlessly with various lubrication methods and materials. This compatibility allows engineers and maintenance professionals to select the most suitable lubrication options that not only provide adequate protection but also contribute to noise reduction. Proper lubrication reduces friction and wear, resulting in quieter and more efficient bearing performance.
Application-Specific Solutions:
KOYO understands that different industries and applications have unique noise requirements. To address this, KOYO offers application-specific solutions tailored to meet specific noise reduction needs. By working closely with customers, KOYO's technical experts provide guidance and recommend the most appropriate low-noise bearing solutions. This collaborative approach ensures that industries can achieve the desired noise reduction goals while maintaining optimal performance and reliability.
Reliability and Performance:
While focusing on low-noise design, KOYO Bearings never compromise on reliability and performance. They are built with the same commitment to quality and precision engineering that has made KOYO a trusted brand in the industry. The low-noise bearings deliver exceptional performance, long service life, and reliable operation even in demanding applications. Industries can rely on KOYO Bearings to provide quiet operations without sacrificing performance and durability.
Conclusion:
KOYO Bearings have earned a reputation for their low-noise design, providing industries with a solution that delivers quiet and efficient operations. By incorporating advanced noise reduction technology, optimized lubrication, and application-specific solutions, KOYO Bearings contribute to a quieter working environment, improved operator comfort, and enhanced overall productivity. With KOYO's focus on reliability and performance, industries can trust their low-noise bearings to deliver exceptional results while maintaining low noise levels. When it comes to achieving quiet and efficient operations, KOYO Bearings stand as a reliable choice for industries seeking superior noise reduction performance.